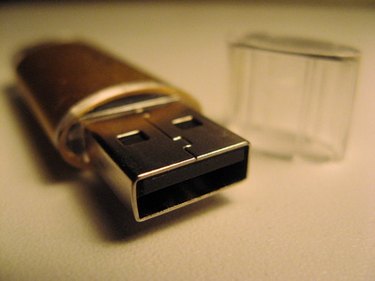 Most new television systems now include a USB connection port. This allows you to connect digital cameras, external hard drives and even flash drives to the TV. Once the memory stick is detected by the television, the TV identifies each file stored on the drive. Because of this, you will be able to watch movies stored on a USB memory stick (flash drive) on your high-definition television.
Step 1
Power on the television and plug the USB memory stick into the USB port on the TV.
Step 2
Press the "Input" option, then choose "USB." A list of all the stored files now loads onto the screen. The "Input" option is found either on the television or its remote control.
Step 3
Push the directional arrow buttons on the remote control until you have highlighted the video you want to view. Press "Play."