In order to stay up-to-date, most high-end televisions periodically release firmware updates (this includes Westinghouse LCD televisions). These updates download directly from the Westinghouse website and correct anything from color issues to problems connecting to inputs. The update is available for free, although you do need a USB flash drive in order to upload the information onto the Westinghouse LCD television system.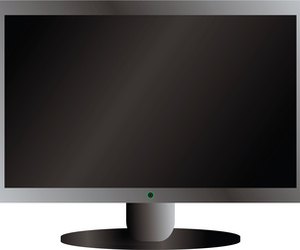 Step
Open the Internet browser and navigate to Westinhousedigital.com.
Step
Select the "HDTV Firmware Upgrade" option, located in the middle of the screen.
Step
Select the Westinghouse model of television you are using, then click the "Download" link to download the firmware update.
Step
Right-click the downloaded firmware file, then choose "Send To," "Extract" (or "Zip"), and the extraction program loads onto the screen.
Step
Plug the USB flash drive into a USB port on the computer, then click "Browse" in the extraction software. Choose the USB flash drive and click "OK." This extracts the data onto the flash drive.
Step
Click "Start," "(My) Computer," then right-click the removable device icon and select "Eject." Disconnect the USB flash drive from the USB port on the computer once the icon disappears.
Step
Power down the Westinghouse LCD TV, plug the USB flash drive into the USB port on the TV, then power the TV on. The device automatically detects the inserted USB flash drive and begins to upload the data onto the TV. Once complete, a prompt appears on the screen, telling you to remove the flash drive from your computer system.