Android phones can be easily rebooted, or reset, without losing any information. A reboot is comparable to restarting a computer and can often be a useful first step in device troubleshooting. A reboot closes any running applications, even those in the background. If your device is running slower than usual, has frozen or has displayed an error message, try a reboot first. Other options for troubleshooting include a hard or master reset, which erases all personal data and returns your Android to factory default settings.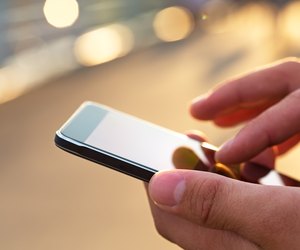 credit: Preto_perola/iStock/Getty Images
Soft Reset
Step
Unlock your device screen by touching the "Power" button once.
Step
Press and hold the "Power" button. When the power options display on your screen, touch "Power Off." Your phone will shut down.
Step
Press the "Power" button again to restart your phone.
Hard Reset
Step
Touch the "Applications" launcher on your home screen, then touch "Settings." A list of options displays.
Step
Touch "Privacy." Touch "Factory Data Reset." Review the warning message displayed on your screen. All data stored on your phone will be erased.
Step
Touch "Reset Phone." Another disclaimer appears, warning you that you are about to remove all personal information from the device. Touch "Erase Everything." Your phone will begin the reset process -- it can take up to 10 minutes to erase all data.