Facebook lets page administrators manage various aspects of a page, from the information to the photos. Every administrator also has the ability to control behind-the-scenes activity, such as the other administrators. For instance, you can revoke administrator status from other people -- including yourself. Once you remove yourself, you no longer have the option to change anything on the page and can't rejoin until another administrator invites you back.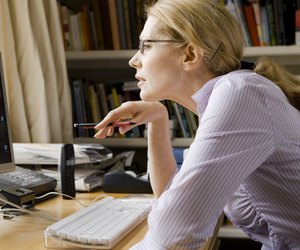 Step
Sign in to Facebook and visit your Facebook page.
Step
Select "Edit Page" from the upper right area of the screen.
Step
Click "Manage Admins" on the left side of the screen. A list of the page's administrators appears.
Step
Click "Remove" next to your name.
Step
Click "Save Changes."