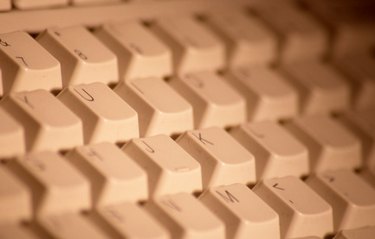 The SQL Server Management Studio is the main console application used to manage your SQL Server settings, data, users and security. When the Management Studio corrupts, you are not able to connect to the server or manage the configurations properly. The best way to fix the software is to reinstall it on your computer. This replaces any corrupt or deleted corrupted files used to run the Management Studio.
Step 1
Click the Windows 2008 "Start" button and select "Control Panel." Click "Add or Remove Programs" to open a list of software installed on your computer. If you have Windows 7, click "Programs" then "Programs and Features."
Step 2
Click the software item labeled "SQL Server Management Studio." Click the "Change" button. If you have Windows 7, double-click the icon. This opens an installation wizard.
Step 3
Click "Workstation components" and click "Next." Click the "Change Installed Components" button. This opens a new window. Click "Client Tools" and click "OK." Click the "Next" button.
Step 4
Click the "Install" button to reinstall Management Studio. If you are prompted to reboot the machine, click "Restart."