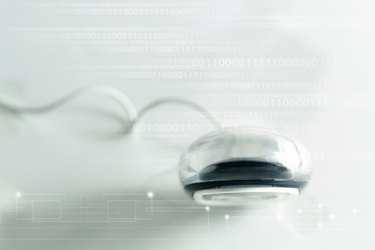 MSTSC or Microsoft Terminal Services Client provides display and input capabilities for networks. In addition, it supports LAN protocols, meaning that MSTSC allows you to access your files and programs on another computer that has an Internet connection and a Windows operating system, no matter what version it is. You can reinstall MSTSC onto your computer with a few simple steps.
Step 1
Click the Windows button. Point your mouse to "Computer" and right click. Select "Properties."
Step 2
Click on the "Remote Desktop" tab. Click on "Advanced."
Step 3
Select "Allow" whether you have either an older version or a newer version of MSTSC installed on your computer.
Step 4
Select "OK." Close out of the windows.
Step 5
Restart your computer. MSTSC will now reinstall itself on your computer.