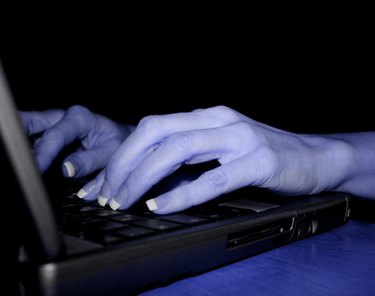 Sometimes a clean slate is necessary when operating your computer. Restoring your Dell Latitude D630 to factory settings is not at all a process which requires the assistance of a professional or a lengthy tutorial session. The process is fairly straightforward and the steps to follow require no prior experience with computer factory setting restoration. With no special tools except the option of a drive to back up your current information, you can restore your Dell Latitude D630 to factory settings with little trouble.
Step 1
Back up your data for the Dell Latitude D630 laptop before proceeding. Making a restoration back to factory settings will wipe your computer clean, so you will want this backup for the future. Use a CD, zip disk, or USB flash drive to make this data back up before beginning.
Step 2
Begin the recovery management process. Click on the "Start" button within Windows and type "System Restore" into the search box. Hit "Enter". This will find the computer restoration utility for you and you can launch it from here.
Step 3
Select the "Restore" option when the "Recovery Management" window opens. Choose the "Restore System to Factory Default" tab on your Dell Latitude D630, then hit "Start" at the "Confirm Restoration" window.
Step 4
Enter a password when prompted if your Dell Latitude D630 was originally password protected. If not, simply click "OK" to bypass this step and move on.
Step 5
Wait as Windows restarts itself. A "Restore from Factory Default" box will appear. Hit "Next."
Step 6
Click "OK' when the next notice appears on your Dell Latitude D630. This will create the hard-drive partition for your new installation. Select "OK" when the "Finished" dialog box appears. Wait for the computer to restart again. The restart this time should take a bit longer than normal, so do not be perturbed.
Step 7
Wait for the "Set Up Windows" dialog window to appear once your Dell Latitude D630 finishes restarting. Click "Next", accept the license terms and input the computer user-name and other personal information as you deem fit.
Step 8
Select "Use Recommended Settings" at the "Help Protect Windows" option that appears on your Dell Latitude D630.
Step 9
Fill in the "Date and Time Settings," select "Next," and click "OK" once more to finish up the process.
Step 10
Allow the "Thank You" screen to appear and then click "Start" to load Windows now that the restoration process on your Dell Latitude D630 is complete. This load will likely take several minutes, during which a system check will be performed. Allow your desktop settings to load back up and then enjoy your newly-restored Dell.