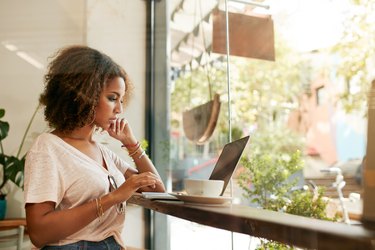 Acer desktop and laptop computers support the print screen function that many other computers do. When the print screen procedure is performed, an image of a computer screen is created. This is great for people who want to show family and friends what a certain screen looks like or for use in lectures or tutorials about how to use a computer.
Step 1
Open a window that you want to make a screenshot.
Step 2
Move the mouse off the screen. Hold the "Alt" key on the keyboard and press "Print Screen."
Step 3
Click the "Start" button. Move to "All Programs," then "Accessories" and click "Paint."
Step 4
Move the mouse over the "Paste" button and click on it. The screenshot will appear on the screen.
Step 5
Click the blue "Paint" icon and click "Save As." Select a location where you want to save the screenshot and click "Save."