Computers users often seek out ways to protect their privacy and secure their personal data, such as password-protecting certain folders on the hard drive. The Microsoft Windows XP and ME operating systems ship with a "Compressed Folder" feature, one of the Windows components that is optionally installed. This feature will allow the user to create a folder and then set a password on the folder to restrict viewing and editing of the files inside.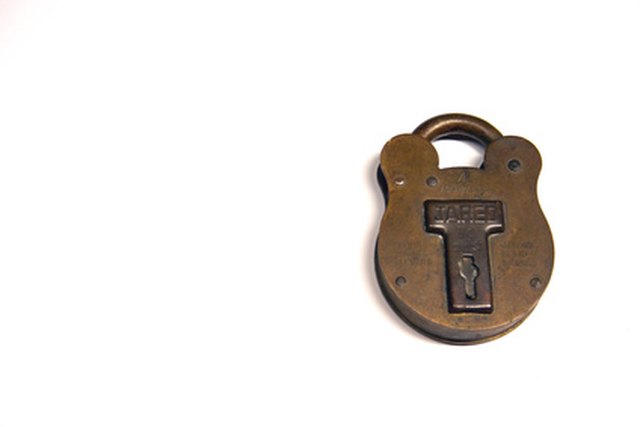 Install the Compressed Folder Feature
Step
Click the Windows "Start" button and then click "Settings."
Step
Click the "Control Panel" option in the Settings interface.
Step
Click the "Add/Remove Programs" icon.
Step
Click the "Windows Setup" tab. The Windows components will display in a list with check boxes. The selected check boxes indicate that the Windows feature is installed.
Step
Check the box next to the "Compressed Folders" option and click "OK." The Compressed Folders component will be installed.
Create Password-Protected Compressed Folder
Step
Right-click on the desktop and select "New" from the context menu.
Step
Click on the "Compressed Folder" option. A new, empty compressed folder will be created on the desktop.
Step
Highlight the files to be placed in the password-protected folder. Right-click the files and select "Cut" from the context menu. Select multiple files at once by holding the "Ctrl" key and clicking the file names with the mouse.
Step
Right-click on the compressed folder and select "Paste" from the context menu. The files will be moved to the compressed folder, and the Compressed Folder dialog box will launch.
Step
Click the "File" option and select "Add a Password" in Windows XP, or "Encrypt" in Windows ME. A password dialog box will appear.
Step
Type the new password twice to confirm and click "OK."