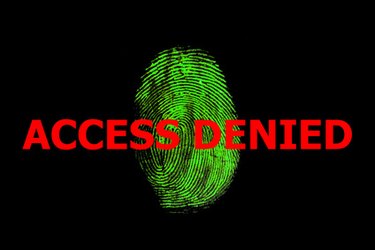 Protecting your private computer data with a password allows you to keep your photographs and pictures safe from prying eyes. Make sure to make the password unique and to include a combination of both numbers and letters. Memorize it quickly and do not leave a written copy of your password laying around. Keeping sensitive files hidden and safe on your computer is fairly simple to do, whether you use the Windows or the Mac OS X operating system.
Windows Users
Step 1
Double-click the "My Computer" icon on the desktop to open your main file directory.
Step 2
Right-click in any open space in the "My Computer" window to open a sub-menu. Highlight "New" and select the "Compressed Folder" item. This will create a new compressed (also known as zipped) folder in the "My Computer" folder.
Step 3
Double-click the new zipped folder to open it, then minimize the window. Double-click "My Computer" on the desktop and open the "My Pictures" folder. Highlight the files that you would like to keep protected; right-click on the highlighted files and choose "Cut". Restore the minimized zipped folder to full size, right click in an open space and choose "Paste". This will move your private files to the zipped folder.
Step 4
Choose the "File" option at the top right of the zipped file window and select "Add Password...". Create a password for your zipped file and your pictures will be unavailable to anyone without access to this password. (ref. 2)
Mac OS X Users
Step 1
Right-click on an empty space on the desktop, choose "Make New" and click "Folder". Name the folder and open it by double-clicking on the folder icon created for it.
Step 2
Press the command key and the 'N' key at the same time to open a new Finder folder. Locate the pictures you would like to protect, highlight them and drag these media files to the folder you just created. Close the Finder windows.
Step 3
Right-click the folder on the desktop now containing your pictures. Choose "Get Info" to open an overview of the folder's properties. Change the Ownership & Permissions option to "No Access". Choose "Details" and click "Apply to Enclosed Items". Enter your system password when prompted. This will protect your files by making them inaccessible to anybody that does not have your account password.
Step 4
Change the Ownership Permissions back to "Read/Write" and enter your password in order to view the files. While the permissions are in "Read/Write" you can treat this folder just like any other. Repeat step 3 to re-lock the folder when you are finished working with the files. (ref. 1)