The Kingston USB drive comes in a variety of sizes. You can buy a Kingston USB drive that holds 2 gigs of information or a drive that holds 32 gigs of information. With whatever drive you choose, you will want to make sure that every thing you put on the drive is secure. Programs to do this can be expensive. If you want to protect your files for free, you can put a password on them without any external software.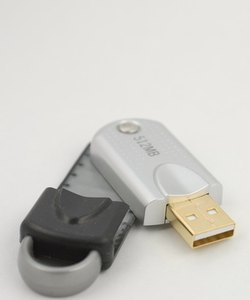 Step
Plug your Kingston USB flash drive into your computer.
Step
Click on the "My Computer" icon at the top of your computer screen.
Step
Double click on the Kingston USB icon.
Step
Right click in a blank space in the middle of the window to pull up a small menu.
Step
Select the "New Folder" option from the menu to create a new folder on your Kingston USB drive.
Step
Drag all of the files that you want to protect into the new folder you created.
Step
Right click on the folder that you created and select the "Properties" option from the menu. Go to the "Sharing" tab and click on it.
Step
Scroll down to the "Make This Folder Private" box and check it. Click the "OK" button and wait for the window to close. Use your Windows log-in password to open the file.