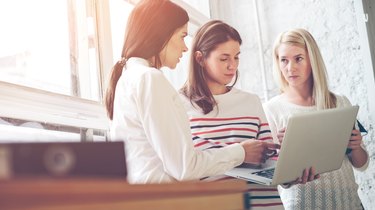 If your external USB drive is in "Read-Only" mode, that means that no changes can be made to the contents of the drive. The files can be viewed and opened, but cannot be moved, deleted or edited. If you wish to have full read/write access to the USB drive, you must first adjust the drive's permissions. You will need to log in as the administrator to do so.
Step 1
Log in to Windows using the administrator account.
Step 2
Connect the USB drive to the computer.
Step 3
Double-click "Computer" on the desktop. Right-click the USB drive, select "Properties."
Step 4
Open the "Security" tab, click "Edit..."
Step 5
Select the user you wish to give write access to, or select "Everyone." Set all permissions to "Allow." This lets the selected user view and edit the contents of the drive.
Step 6
Click "Apply," then "OK."