The most important part of a 21st century library is no longer the physical building. The most important part of today's library is its organization, which is "absolutely essential to the success of the 21st century library," according to New York University's Division of Libraries. And much of a developing modern library is stored online on the Internet, waiting for users to organize it in their own way, for their own needs. Online bookmarking sites provide software you need to create a personal learning network--an online library--organized around your interests.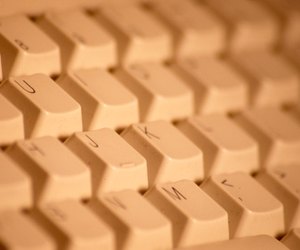 Step
Create an account with an online bookmarking site. Delicious.com and diigo.com are two free sites that allow users to share bookmarks.
Step
Identify some online text that is an important source to you. Use a highly reliable source such as a newspaper, dictionary or government website.
Step
Bookmark that source by following the directions on the bookmarking site.
Step
Add at least one important tag or keyword to your bookmark. Tags and keywords are important words or phrases you'll use to organize your library. This page might be tagged "reference," "library" and "how to." If the bookmarking site offers tag suggestions, use its suggestions.
Step
Add more sources to your library by bookmarking additional sites as you find them. Continue regularly adding bookmarks to your library. Make this a habit, and before you know it, you'll have a useful personal online library that will adapt to change as quickly as the Internet itself.
Step
Find other people who've bookmarked some of the same sources as you. On Delicious, you can do this by clicking the blue boxes on the right side of the page. If you've installed the Diigo toolbar, open the sidebar and select the "this URL" tab to see what people have said about this site. Look to see what other sources they've bookmarked. Chances are you'll find new sources to add to your digital library.
Step
Share your new online library with your off-line friends and colleagues. To do this, you'll need to tell them your username on the bookmarking website, so they can view your bookmarks. Hopefully they'll be inspired to create their own libraries and share them with you.
Follow the building of others' online libraries. Both Delicious and Diigo allow you to follow other people.
Step
Review the people in your personal learning network from time to time. "Personal learning network" is a phrase used to describe the practice of creating this sort of library and linking it with other people, thus creating a trusted network of people from whom you can learn.
Pare down your large network to a more-manageable smaller one if you find you follow so many active users that you end up with more information than you can handle. Remember, the number of people in your network is not important--what is important is the amount of information they generate that you find useful and can efficiently use.