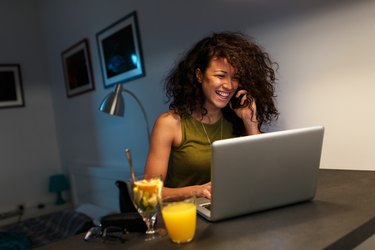 Ask.com, formerly Ask Jeeves, is an Internet search engine that you can use to find relevant Web pages based on specific keywords. If you're a website owner, getting your website indexed and ranked in major search engines such as Ask.com can benefit the success of your website. To submit your site to Ask.com, you must have a sitemap in XML format uploaded to your Web server. You can then submit the sitemap URL directly to Ask.com using the Ask.com submission URL.
Step 2
Replace "www.URL.com/sitemap.xml" with the URL of your website sitemap. Don't include "http" or "https" at the beginning of your URL. Your sitemap must be in XML format.
Step 3
Launch your Web browser and copy and paste the entire submission URL, including your sitemap, into the browser address bar and press "Enter." A confirmation message from Ask.com appears in the browser.