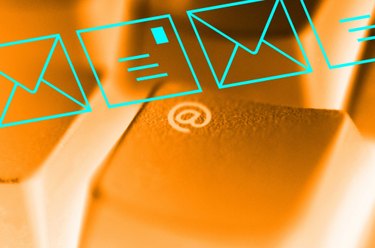 Gmail, a popular online email service, has a number of unique features that can make organizing and composing your emails easy and fun. Unfortunately, Gmail lacks an elegant way to embed webpages into a message. Therefore, the easiest way to embed a webpage in Gmail is by copying and then pasting it into Gmail.
Step 1
Open your Web browser and navigate to the webpage you want to embed.
Step 2
Highlight the entire webpage.
Step 3
Copy the selection to your clipboard by clicking "Ctrl" and "C" keys at the same time.
Step 4
Log in to your Gmail account and begin a new email message.
Step 5
Paste the contents of the clipboard into the message by clicking "Ctrl" and "V" keys at the same time.
Tip
Many email clients support embedded hypertext markup language, or HTML. For a more flexible way of integrating webpages into your email, you can compose a message in these applications and then send it by way of your Gmail account. Mozilla Thunderbird is one such program (see Resources).