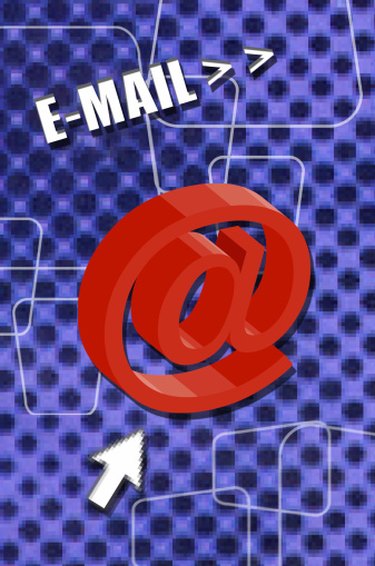 SMTP, or Simple Mail Transfer Protocol, is the Internet standard for email communication across networks. SMTP consists of a series of commands that allow email to be sent, received, queued and rejected by email servers. An SMTP server is an email server that uses SMTP. You can determine the SMTP server name in Microsoft Outlook using the "Mail Setup" options.
Step 1
Launch Microsoft Outlook by clicking "Start -- All Programs -- Microsoft Office -- Microsoft Office Outlook."
Step 2
Click "Tools -- Options" from the menu to display the "Options" screen. Click the "Mail Setup" tab and click "E-mail Accounts..." to display the "Account Options" screen.
Step 3
Click to highlight the email address for which you want to find the SMTP server. Click "Change..." from the list of options above the email addresses.
Step 4
Look under the "Server Settings" section for the entry labeled "Outgoing Mail Server (SMTP)" to view the name of the SMTP server.