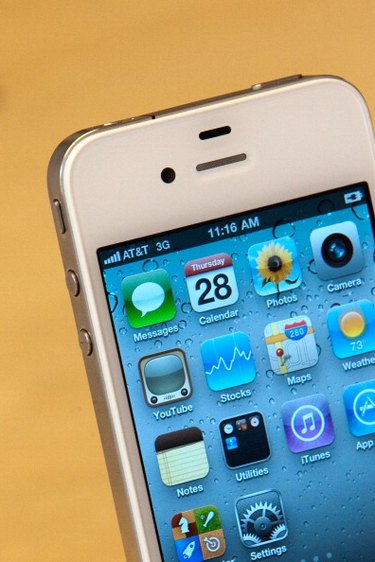 Most Web-based email services use the Internet Mail Access Protocol for receiving and sending email messages, while Internet service provider email accounts usually use the Post Office Protocol system. Some email services offer both protocols. To change the email server settings on your Apple iPhone from IMAP to POP, access the email account options from the iPhone "Settings" menu.
Step 1
Tap the "Settings" app icon on the iPhone home screen.
Step 2
Select "Mail, Contacts, Calendar" from the settings options.
Step 3
Select the email account that you want to change from the "Accounts" list.
Step 4
Find the "Incoming Mail Server" section. Enter the POP server address for your email provider in the "Host Name" input field. You can usually find the POP server address from the support section on your email provider's website. You will also need the email provider's Simple Mail Transfer Protocolserver address for outgoing mail, because POP handles only incoming email traffic.
Step 5
Enter your email username and password into the relevant input fields in the "Incoming Mail Server" section.
Step 6
Enter the SMTP server address in the input field under "Outgoing Mail Server."
Step 7
Click the "Done" button on the screen menu to save the changes.