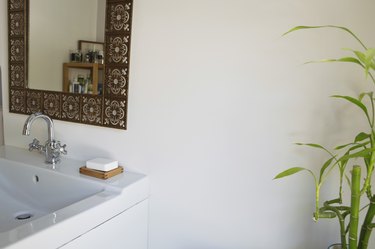 If you are attempting to configure or troubleshoot your email program, you might be asked to check your SMTP server settings. Knowing how to find this setting and provide the information can save you a lot of time and a lot of hassle.
Step 1
Open Internet Explorer, and click on "Tools" then "Internet Options." Click on "Programs," and take note of the email program you are using. Check the website of the email manufacturer, i.e. Microsoft.com for Outlook and Outlook Express, for specific instructions on how to find the SMTP server.
Step 2
Find the SMTP server on your own by opening a DOS window. To open the DOS window click on the "Start" button, choose "Run" from the menu, and type "CMD" in the box. Click "OK" to open the DOS window. When the DOS window opens, type either "ping.smtp.mysite.com" or "ping mail.mysite.com." When the server responds to the request, write down the name of the server.
Step 3
Click "Tools," then "Accounts," then "Mail" if you are using the popular Outlook Express program for your email. Select the "Default" account, and choose "Properties" from the menu. Choose the "Server" tab and choose "Outgoing Mail." This is the name of your SMTP server.