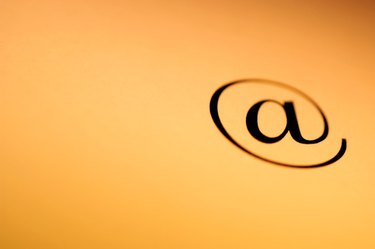 Unsending an email can be a handy feature if you send something you later decide you don't want the recipient reading. It can also be useful if you forget to include something in an email or forget to add an attachment before clicking "Send." AOL Mail allows you to unsend an email that has been sent to another AOL member with an "@aol.com" email address, as long as the email has not been opened.
Step 1
Log in to your AOL account.
Step 2
Mouse over the "Read Mail" button on your AOL toolbar. Click "Sent Mail" in the drop-down menu that appears.
Step 3
Locate the email you want to unsend and click the "Unsend" link next to it.
Step 4
Click "Yes" in the confirmation window that appears to confirm that you want to unsend the email.