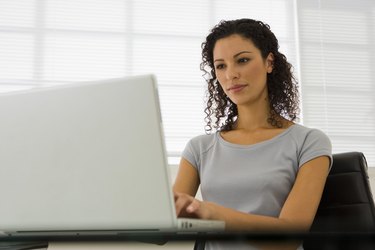 MSG files are emails created or saved with Microsoft Outlook. They contain the message body along with information about the sender, recipient, date and subject. Outlook keeps records of all incoming and outgoing messages internally; however, manually creating an MSG file containing this data is useful if you wish to transfer a message to another computer.
Step 2
Open the email you wish to save as an MSG file. It can be either a message you sent or one you received.
Step 3
Click the yellow "Outlook" logo button at the lop left of the message window. Select "Save As" from the list of options that pops up.
Step 4
Choose the folder to which you wish to save the message and type in the desired file name.
Step 5
Click the drop-down box next to "Save as Type" and select "Outlook Message Format."
Step 6
Tip
Outlook will not automatically put the MSG extension at the end of the file name, but you can add it manually if you wish. It will work either way on your own computer, but typing in ".msg" at the end of the file name helps ensure compatibility when transferring the message to another computer .
Warning
Any MSG file you create can only be read by other computers logged in to your account.