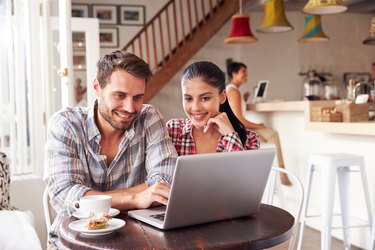 If you have a lot of messages in Microsoft Outlook that you don't need to access, but also don't want to delete, you can put them in an Outlook Data File. This .pst file will appear as an archive folder in Outlook, where you can put your unwanted messages. In Outlook 2013, Microsoft has streamlined the process so it takes just a few clicks of your mouse to create an archive. Keep in mind that the archive is stored locally on the computer, so if you use Outlook on other computers or devices, they won't be able to access your archive.
Step 1
Launch Microsoft Outlook 2013. Click "Home." Select "New Items" from the New group.
Step 2
Hover the cursor over "More Items" and then click the "Outlook Data File" option. The Create or Open Outlook Data File dialog box opens.
Step 3
Type a name for your archive file in the File name box. This is the name that will appear in the Outlook Folder Pane. Click "OK" to save the archive folder.