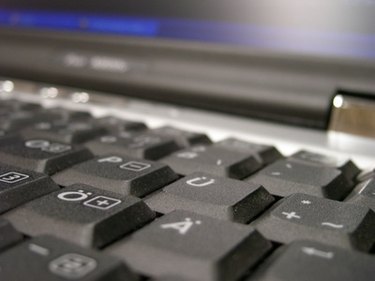 First released in 1997, Outlook is one of the world's most widely used personal information management applications. Included in the Microsoft Office suite of productivity products, the software lets users send and receive email messages, manage calendars and address books, maintain notes and task lists and much more. The program maintains this data in a Personal Storage Table (PST) file. To convert the contents of a PST file into a spreadsheet saved in Comma-Separated Values (CSV) format, make use of Outlook's Import and Export functionality.
Step 2
Click "File" in the top menu bar, select "Open" and then click "Outlook Data File."
Step 3
Locate your PST file in the resulting files, then double-click its icon to load the data into Outlook.
Step 4
Click "File" again and select "Import and Export."
Step 5
Select "Export to a file" and click "Next."
Step 6
Select "Comma Separated Values (Windows)" and click "Next." Also click "Yes" if prompted by Outlook.
Step 7
Locate the folder containing the data you want to convert and click the adjacent "+" symbol.
Step 8
Click the name of the data type or folder that you want to convert (e.g., "Calendar," "Inbox").
Step 11
Give the file a name, select a save location and click "OK."
Step 13
Click "Finish" to export the selected data.
Step 14
Repeat for each data type or folder requiring conversion.