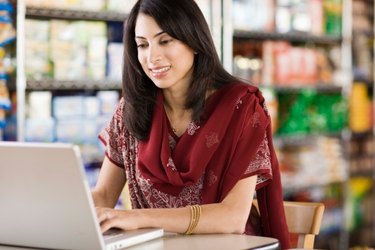 Excel is a versatile spreadsheet application made by Microsoft for the Windows and Mac OSX operating systems. It features graphing, calculation and pivot tools, and the Visual Basic macro programming language. Use the handy graphing feature to turn your CSV data into graphs. It is ideal for translating your data into an easily-digestible format at your next office meeting.
Step 1
Open your CSV file in MS Excel.
Step 2
Select the data cells you would like to graph by clicking on the corner cell and dragging the cursor to the far corner. Release the mouse button.
Step 3
Create a chart by clicking on the "Chart Type" button on the Chart toolbar. If the Chart toolbar is not already visible, display it by selecting "Toolbars" on the View menu and select "Chart."