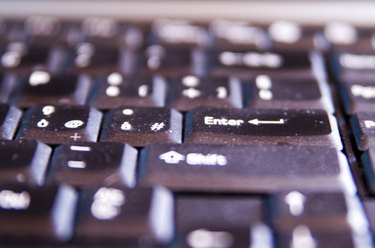 Outlook is an email, contact and calendar management tool made by Microsoft. If you use Outlook on a shared computer, you can set up a password to protect your email and prohibit anyone from reading your email and viewing your Outlook data. It only takes about three minutes to set up this password.
Step 1
Turn on your computer and launch your Outlook application.
Step 2
Click "File" in the main menu bar, then scroll down and click "Data File Management." Click the "Data Files" tab, and select the "Personal Folders file," then "Settings."
Step 3
Click on the "Change password" button and enter your new password in the appropriate field. Type your new password in the "Verify password" box.
Step 4
Make sure there is not a check mark in the box next to "Save this password in your password list." Click "OK" two times, then "Close."