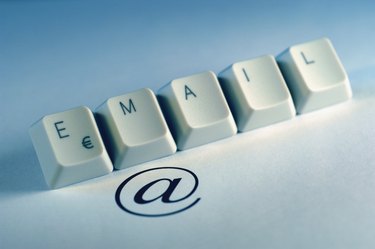 Forwarding your Optonline, or Optimum Online, email to your Gmail account saves you the trouble of having to separately check each email account. When you receive a new email in your Optonline inbox, it is forwarded automatically to your Gmail account. Spam messages are not forwarded to your email. The mail-forwarding feature is available as part of your email service. You can activate or deactivate the forwarding feature at any time from within your email account's settings.
Step 1
Open a Web browser and access your Optonline email account. Provide your user name and password to log in to your account.
Step 2
Click "Options" in the upper-right corner and then click "Mail."
Step 3
Click "Settings" and then click "Mail Forwarding."
Step 4
Check "Enable Forwarding" and enter your entire Gmail address.
Step 5
Click "Save" to forward all your incoming emails to your Gmail account.