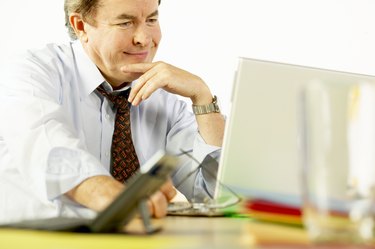 Setting up your Internet Service Provider's (ISP's) email with your desktop email client is useful if you want quick and succinct access to your email account. Telkom Internet is an ISP that also offers email services for its clients. If you have a Telkom email address and want to set up the email properly on your home computer, then you need to know various settings provided by the ISP. Microsoft bundles an inbuilt email application with each operating system, which allows you to set up your email address with it.
Step 1
Click the "Start" button and type "Windows Live Mail," then press "Enter." This opens Windows Live Mail, the mail application.
Step 2
Click "Add an e-mail account" to begin setting up your Telkom email address.
Step 3
Enter your Telkom address in the space provided and enter the password to login to your account. Enter a Display Name, then click "Manually configure server settings for e-mail account." Click "Next."
Step 4
Set the incoming mail server to POP3. Enter "pop3.Telkom.co.za" in the POP3 field, and "smtp.Telkom.co.za" in the SMTP field. Click "Next."
Step 5
Click "Finish" to finalize your Telkom email setup.