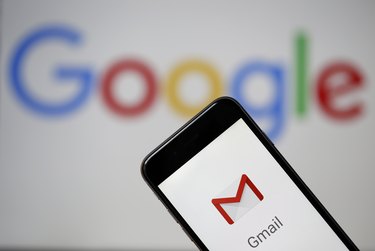 Blue checkmarks are practically everywhere, and now they're coming to email. Gmail is going to start displaying the blue checkmarks you see all over Twitter, Instagram, and Facebook.
Google announced the new feature in a blog post and noted that the purpose of the blue checkmarks is to help users determine whether the email they receive is from a legitimate source or a scammer.
Gmail's existing Brand Indicators for Message Identification (BIMI) feature requires companies to authenticate that they are using their own brand logo as their email avatar so users know the company is official. Those companies will automatically receive the blue checkmark.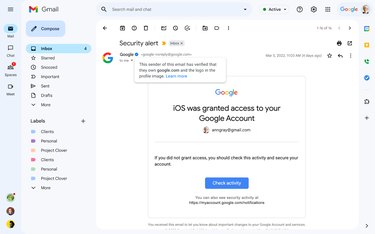 As you can see in the image above, hovering over the blue checkmark indicates that the sender has been verified. As Google puts it, strong email authentication creates a "better email ecosystem for everyone."
The new verified checkmarks will begin rolling out today across Google accounts and Workspace accounts.