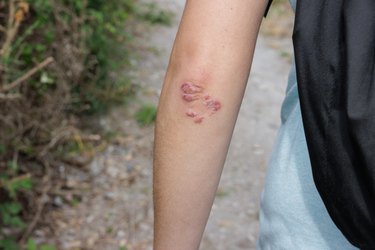 When you have a weird rash, the most logical thing to do is to head to Google and search for other rashes like yours so you can get an unprofessional diagnosis. It's hard, however, to search for a rash simply by using descriptive words. "It's red, has bumps, on my arm, I don't know." Well, Google Lens is here to help you identify your skin conditions using an actual image.
In a blog post, Google announced that Lens, the company's visual search tool, is now using AI to help you identify an odd mole, a rash, or a potential bug bite. All you have to do is take a photo or upload an existing photo through Lens.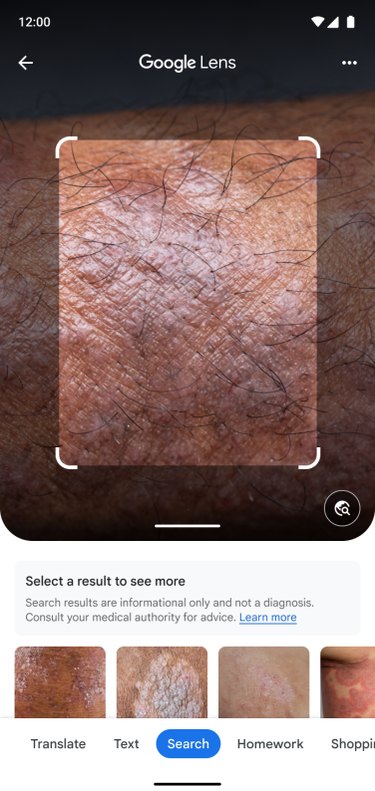 From there, visual matches will populate so you can compare conditions to try to determine what you (or someone in your family) might have.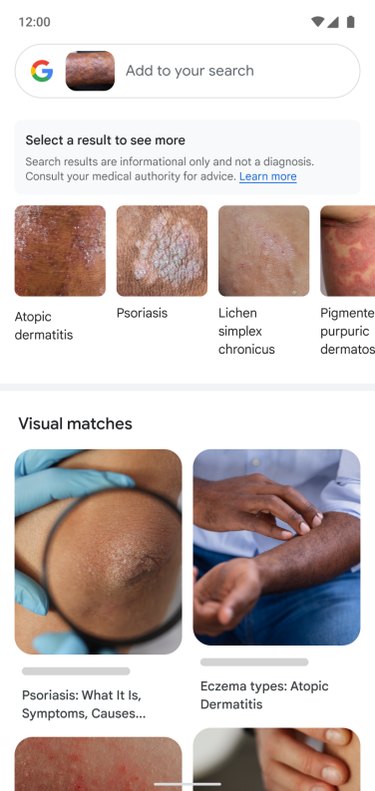 Google Lens isn't a diagnostic tool and shouldn't replace a visit to a medical professional for a serious condition, but by looking at similar images, it can help you decide if you need to take your child into the pediatrician or if rubbing Aquaphor or Calamine lotion on it will do the trick.
Google Lens is currently available for iOS and Android through the Google app.