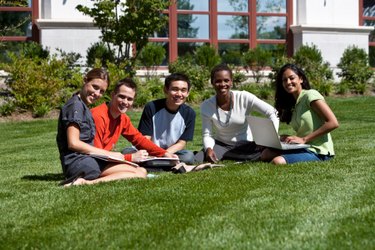 Facebook is a social networking website where you can keep in touch with friends and family. Your Facebook profile allows you to upload pictures, create photo albums and set a profile picture. If you find the perfect picture for your profile on Google, there's no direct way to import the picture into Facebook. Facebook only allows you to upload pictures from your computer's hard drive, so the solution is to download the Google image to your hard drive and upload from there.
Step 1
Right-click the image in Google and click "Save As."
Step 2
Type a name for the picture into the "File name" text box and click "Save."
Step 3
Log into your Facebook account and click "Photos" from your profile page.
Step 4
Click "Upload photos" at the top right.
Step 5
Click "Select photos" and locate the photo you just downloaded. Click "Open" to start the upload to Facebook. Once you have uploaded the photograph, click "Create album" to create a new album containing the photo.