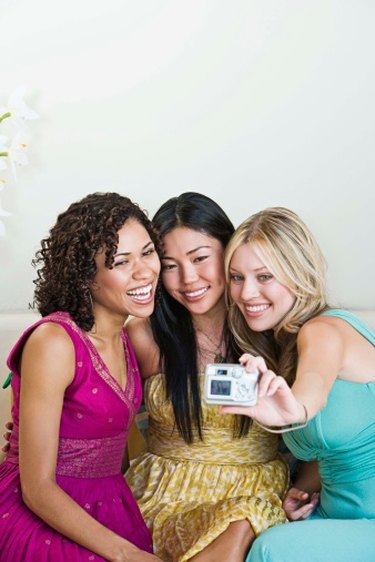 IMVU is a social networking website that allows users to depict themselves as 3D avatars that can interact with one another, chat, shop for clothes and play games. On your IMVU home page, you can choose to make public your interests, blog, your special someone and images. You can upload images of yourself for your friends to see, but IMVU recommends that, as a safety precaution, you should use images of your avatar instead.
Step 1
Direct your Web browser to the "imvu.com" website.
Step 2
Log in to your IMVU account with your email address and password.
Step 3
Click on your profile name in the upper right corner to access your profile.
Step 4
Locate the "My Gallery" tab of your profile page and click "Upload Image."
Step 5
Navigate to the image of yourself and select it. The image can be scanned from a photograph or taken with a webcam. Once you've selected an image, click "Upload."
Step 6
Enter a title for your image in the "Title" field and specify the gallery into which the image should be saved. Your photograph is now visible on your IMVU profile.