Facebook is a social networking website that allows you to connect with other people on the Internet and share media, such as pictures and photos. When you upload a picture to Facebook, you may wish to place a caption under the picture to allow your visitors to better understand the content of the picture. Even after you have uploaded the picture, you can return to your Facebook photo gallery and write a caption for the image.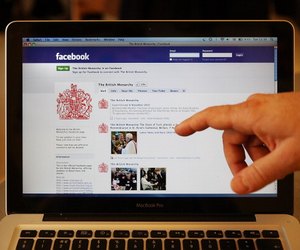 Step
Log into your Facebook account.
Step
Click "Profile" from the top menu to view your Facebook page.
Step
Click "Photos" from the left side menu to view your photo galleries.
Step
Click a photo gallery, then click on the photo you would like to edit.
Step
Click the "Add a caption" link located under your photo. A text box will appear.
Step
Type your text into this box, then click "Save." Whenever anyone visits this image they will see what you have written as the description of your picture.