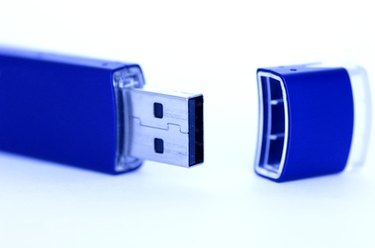 A memory stick is an external storage device that allows you to transfer files, including documents and pictures, from your computers hard drive to the portable device. It is a safe, inexpensive way to back up your pictures from your digital camera or computer. Memory sticks come in different storage sizes from 4 MB to 256 GB and larger . They are smaller than a stick of gum, which makes it easy to share files from one computer to another.
Step 1
Insert the memory stick into the USB port on your computer. Note which port this is. Go to "start" and then "My Computer" if you are unsure.
Step 2
Locate the pictures that you would like to store on your memory stick.
Step 3
Right click on the photo and then choose "copy to". Select the memory stick drive from the list of options and click "save". This will copy the picture to your memory stick. Repeat the process for all of the pictures that you wish to save. You can also drag and drop the pictures into the memory stick folder. Simply click on the picture or file to highlight it, hold down the left mouse button and drag the picture or picture folder into the memory stick drive.