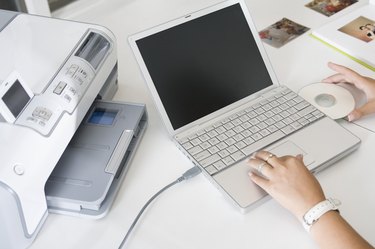 JPEG is an image format popularly used for photographs and publishing images on the web. With Microsoft Word, you can create and edit documents, and share or print. Word also enables you to add JPEG images to your document from your computer or directly from a web page. It's easy to copy your favorite images to your Word document.
Step 1
Launch your Word document and click the cursor where you want to add your JPEG file.
Step 2
Click the "Insert" button and click "Insert picture" in the "Illustrations" group. Locate the JPEG picture file you want to add from the folder you saved it in and double-click it to add it to your Word document.
Step 3
Insert a JPEG image from a website if you want to. Go to the webpage you want to copy your picture from. Right-click the JPEG image and click "Copy."
Step 4
Go back to your Word document and right-click where you want to insert the JPEG image. Click "Paste" on the pop-up menu to place the image on your Word document.