Adobe Acrobat Pro XI offers three methods of inserting images, depending on your needs. The most common usage is to add images as content in a PDF. You can also paste clipboard images as comments to annotate important points or apply an image as a watermark over multiple pages of a PDF. Watermarks are semitransparent, so they don't obscure the underlying text.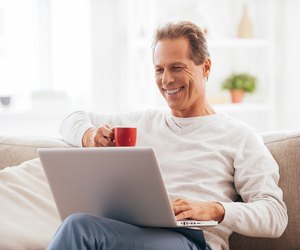 credit: g-stockstudio/iStock/Getty Images
Adding Images as Content
Step
Click "Add Image" from the Content Editing section of the Tools panel. Open the Tools panel by clicking "Tools" in the toolbar. Click "Content Editing" to expand the section if it's not already visible. If no toolbars are visible, press the "F8" key.
Step
Select the image you want to use in the Open dialog and then click "Open."
Step
Click anywhere in the PDF's content window to place the image. Alternatively, click and drag your mouse pointer to select an appropriate image size while you place the image.
Pasting an Image as a Comment
Step
Copy an image from another source. In some programs, you right-click an image and then select "Copy," but in others, you might need to click "Edit" to find the Copy option. When viewing an image in some programs, you can press "Ctrl-C" to copy the image to the clipboard. To copy an image in Acrobat, click "Edit," choose "Take a Snapshot" and then drag a selection box around the area you want to copy.
Step
Click the "Add Stamp" icon in the Annotations section of the Comments panel and then select "Paste Clipboard Image as Stamp Tool."
Step
Click anywhere in the PDF to place the image. You can also click and drag your mouse to restrain the pasted image to a selected size.
Adding an Image as a Watermark
Step
Click "Watermark" from the Pages section of the Tools panel and then select "Add Watermark."
Step
Click "Page Range Options" if you only want the watermark to appear on specified pages. Otherwise, the watermark will appear on all pages.
Step
Click "Files," select "Browse" and then choose the image you want to use.
Step
Enter a percentage in the Absolute Scale field to resize the chosen image relative to the page. You can also adjust the position of the image in the Position section or make the image appear on top of or behind the page elements in the Location section.
Step
Slide the "Opacity" slider or manually enter a percentage to adjust the transparency. The smaller the opacity percentage, the more transparent the image becomes.
Step
Click "OK" to add the watermark.