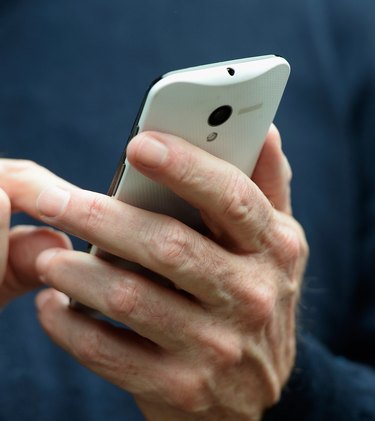 Google does not provide a way to explicitly recover a lost password, but with a few simple steps you can change your password to something else if you've lost or forgotten your current password. This process is identical no matter which Android device you are using. In fact, since the process is done entirely within a Web browser, you could also reset your password from a computer or tablet.
Step 1
Open the Web browser on your Android device, navigate to a Google sign-in page and then tap "Need help."
Step 2
Click "I don't know my password," enter your Google email address, and then click "Continue."
Step 3
Follow the password reset wizard, entering the catchpa code, the last password you remember using and your phone number. A verification code will be sent via text message to your phone.
Step 4
Enter the verification code, and then tap "Continue."
Step 5
Enter a new password for your Google account and then tap "Reset Password."
Step 6
Enter the verification code, and then click "Continue."