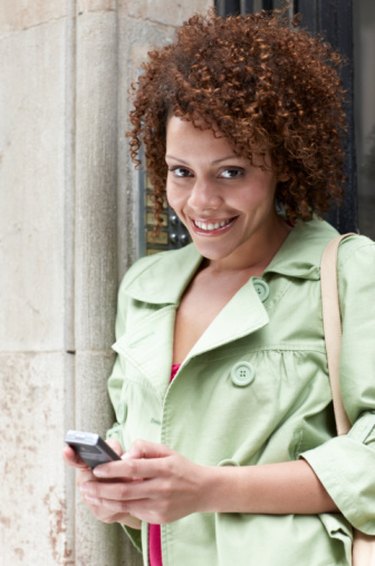 Sending a text message from your mobile phone does not have to be completed with your mobile phone number. Google Voice and Spooftel offer the ability to send a text message from your mobile phone using an application that changes your phone number. You must obtain a Google Voice phone number to send text messages and Spooftel is only available for "jail-broken" iPhones.
Google Voice
Step 1
Navigate to the Google website and click "More" followed by "Even more" and "Voice."
Step 2
Log-in to your Google account or click "Create an account." Enter your personal information and click "I accept. Create my account." You will receive an email in your alternate account: Click the link provided in the email to verify your account.
Step 3
Click "Get a number" and enter your area code and/or a word phrase you would like to use as a phone number and click "Search." Select the number you would like to use and click "Continue."
Step 4
Enter a PIN to use for accessing your voicemail account. PIN numbers should be four digits and can not be the name number or a number sequence. Click "Continue" and enter your alternate phone number.
Step 5
Click "Call Me Now." You will receive a call on your alternate number for verification purposes. Enter the code displayed on the Google Voice setup page and wait for the confirmation message. After you have confirmed your number, your account will be set up and ready to use.
Step 6
Open the browser on your mobile phone and navigate to the Google mobile address to download the Google application onto your mobile phone. Log-in to your Google Account and click "Menu," followed by "Compose" to create and send a text message. The message will be sent using your Google Voice number.
SpoofTel
Step 1
Perform a "jail-break" on your iPhone and load Cydia to your device. This allows it to accept non-Apple applications.
Step 2
Open Cydia and touch the "Search" icon. Enter "SpoofTel" in the search box and touch the title when it appears in the search results.
Step 3
Click "Install" and "Confirm" to install the app to your phone. Open the app and click "Compose" to use.