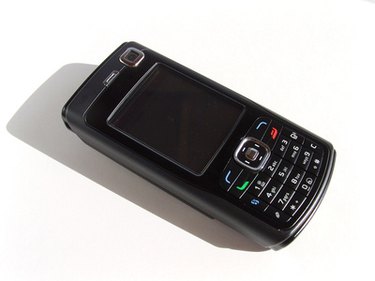 Cell-phone numbers not only connect users with friends and relatives, but also serve as a contact point for businesses, doctors and other services to get in touch with users. Having a number that is easy to remember allows a user to share the number from memory without having to reach for an address book or business card. While most cell-phone providers do not allow customers to choose from a long list of numbers, a customer service representative will typically offer a small selection of number options. Another idea is to sign up with a third-party service, such as Google Voice, which allows more customization. The number can then be forwarded to your cell phone.
Cell-Phone Carrier
Step 1
Call the cell-phone provider you would like to use for your service. Follow the prompts to add a new line. Wait on hold for a customer service representative.
Step 2
Provide your personal information to the representative, including your name, phone number, mailing address and Social Security Number, if requested. Tell her what phone you would like to purchase for your service. Ask the representative to explain in detail the service plans and prices. Choose the service plan that best meets your needs and budget.
Step 3
Tell the representative that you would like to choose between several phone numbers. Wait for the representative to populate the numbers. Write down the phone numbers as the representative says them. Review the numbers and choose the one that best suits your liking. Inform the representative of your choice. Make note of your new phone number. Provide your billing information. Allow two to three days for your new cell phone to arrive.
Google Voice
Step 1
Log into your Google account. Register for an account if you do not already have one. Click on "More" in the upper-left side of the screen. Scroll down and choose "Voice" from the list of options.
Step 2
Choose your number by typing in the area code you prefer and the number or phrase you would like included in the cell-phone number. Keep clicking on "Next" until you find the number you like the best. Check off the circle next to your preferred number and click on "Continue." The system will reserve your number. Enter a PIN and confirm it in the next box. Read through Google Voice's terms of service. Check that box acknowledging that you agree. Click on "Continue" and fill out any additional requested information.
Step 3
Go to the "Phones" tab of your account and click on the "Add Phone" button. Enter the phone number of your cell phone. Click on "Save." This allows your new phone number to be forwarded to your cell phone.