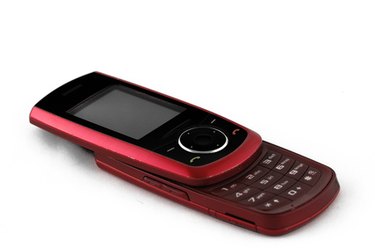 Non-GPS cell phones can be tracked by using free services, such as Google Latitude. However, if you have already lost your phone and do not have any programs or apps that help you track it, then it can't be traced. Using Google Latitude is very straightforward and allows you to precisely track the location of your phone. All you need is a phone, Google account and a computer.
Step 1
Go to the Google Latitude page, and click on the large blue button on the upper-right corner of the screen that reads, "Send to Phone."
Step 2
Type your mobile phone number into the box that appears, and click the button below. You will receive a text message from Google.
Step 3
View the Google text message on your mobile phone and click the link offered to Google Latitude.
Step 4
Follow Google's instructions for installing Google Latitude on your phone, which is basically clicking on a few more links.
Step 5
Go to the Google Latitude page and click on the "Add Latitude to iGoogle »" link. In the next page, click "Approve" to allow Google to add Latitude to your iGoogle page.
Step 6
Click on the "Privacy" tab in Google Latitude and select "Detect your location." You will now see an icon on the Google Latitude map displaying your phone's location.