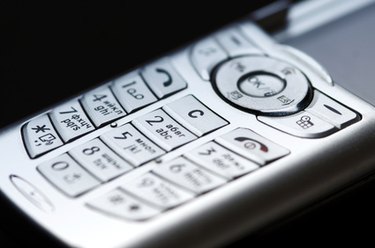 GPS stands for "Global Positioning System." It is a navigation system that uses satellites to determine the approximate location of someone anywhere on the planet where a cell phone signal is available. If you need to keep track of someone, an easy and inexpensive way to do it is by using GPS software installed on a cell phone. This way you can monitor someone's location from your computer 24 hours a day.
Step 1
Get an unlimited data plan with your web-enabled cell phone. This will prevent you from racking up expensive fees if you use the GPS often. You can purchase a data plan from your current mobile service provider. As of 2010, these plans cost about $30-$35 a month.
Step 2
Select a GPS software. Three applications that you can choose from are Instamapper, Mologogo, and Buddyway (see resource links). All of these programs run on Google Maps so their appearance and functionality are quite similar. As of 2010 they are all free to use.
Step 3
Create an account with one of the GPS services. You will be asked to provide a username, a password and a valid email address. In some cases you also might need to supply a cell phone number and your service provider. An email will be sent to you with download instructions.
Step 4
Download and install your GPS software. The download link is provided in the confirmation email. Open the web browser on your mobile phone and follow the link. Follow the download instructions and restart your phone.
Step 5
Start the application by going to your phone's "Main Menu" and then "Applications." Enter the device ID from your GPS account and tap on "Save." A notification asking access to your phone's GPS chip will appear. Click "Yes." The status message of the application will change from "Locating" to "Tracking."
Step 6
Track your phone by logging-in to the account that you created. There you will be able to see the location of your phone in an interactive Google map. You also will be able to see the past 30 days' worth of movement data by clicking on "History," located on the top of the navigation bar. To zoom in or out, use the "+" or "-" button.