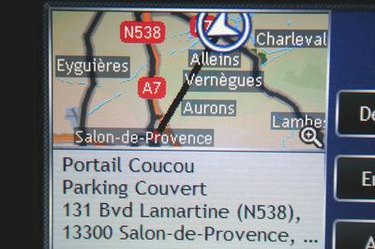 T-Mobile is a German mobile phone provider owned by Deustche Telekom. It has operations throughout the United States as well as Europe. If you are a subscriber to their service and wish to track the movements of your cell phone or the phones of your family members, then you can install mobile GPS software. This will enable you to keep tabs of them wherever they go.
Step 1
Select a GPS tracking system. This will allow you to track your T-Mobile phone by using your personal computer or another mobile phone. A few programs that you can use are Google Maps for Mobile, Mologogo, and Instamapper.
Step 2
Sign up for free with InstaMapper. Create an account by providing a user name, password and a valid email address. Download the application to your GPS-enabled phone. When you run the application, it will send constant updates of your T-Mobile phone's whereabouts to the InstaMapper servers. Log-in to your InstaMapper account and you will see the current location of your phone plotted as a red dot in an interactive Google map.
Step 3
Track the T-Mobile phone using Google Maps for Mobile. Provide a cell phone number and click the "Send a Text Message to Your Phone," button. You will receive a text message with a link and instructions on how to download and install the application. You will be able to track the phone either from your computer or from another web-enabled phone. Go to the "Latitude" program built into the application and select "Share my location with my friends." This will allow anybody in your friends list to see you.
Step 4
Register with Mologogo. This is another free GPS software. Provide your cell phone number and service provider, create a user name, provide an email address and click the "Register" button. Download and install the application and log in to the website. You will see a red blinking dot on the map. This is the cell phone. You can allow others to see your friends location or see their location by adding their user name to your friends list and selecting the "Allow Friends to See My Location" check box.