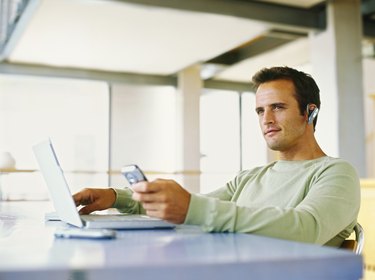 A Metro PCS phone gives you unlimited local and long distance calling for one low rate. This is especially convenient for those who use their phones often. An additional convenience is the Metro Navigator GPS plan that will keep you from getting lost and is available on most of their phones.
Step 1
Go to the MetroPCS website and sign up for one of their rate plans. Only the $50 and above plans provide you with the Metro Navigator service.
Step 2
Download the Metro Navigator GPS application to your phone by going to to the Metro Mobile Shop Select "Catalog" and choose "Connected Folder" then select "Metro Navigator."
Step 3
Launch the application on your phone by going to the menu and selecting "Metro Navigator GPS." Once it is open, the GPS will give you an audible turn-by-turn navigation to your desired destination.
Step 4
Track your Metro PCS phone by logging into the website and clicking on the "Metro Navigator GPS" tab. Your phone is denoted by a circle on the map.