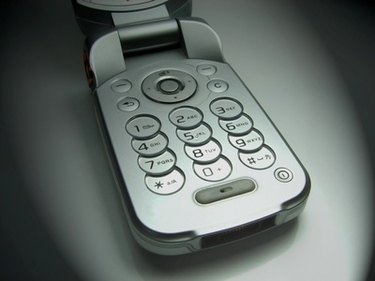 Mobile phones are seemingly everywhere today. In a country of 300 million, the United States has 255 million cell phones. If you are interested in keeping track of someone's position, using their cell phone is a good way to do it. Provided that the phone is Internet enabled, you can install a GPS program on it. This will allow you to track the mobile phone from anywhere that it can get a cell phone signal.
Step 1
Choose a program that will allow you to track the cell phone. A few that you can consider are Glympse, AmazeGPS and Instamapper.
Step 2
Download Glympse. This program works with the iPhone, the Android and any Windows Mobile phone. Once you download and install the program you click on "Send Glympse," and choose the person that you want to allow to track you, from your contacts list. You will also need to choose a time frame for when this Glympse will expire, or you can make it permanent if you want to allow them to track your position at all times. When you send a Glympse out the receiver will get a link that they can click on in their mobile phone or computer. This will allow them to track the movement of the phone on a map.
Step 3
Get AmazeGPS. This program works with most cell phone makes and models. Once the program is downloaded and installed on the cell phone it can be tracked by installing a Facebook app on an account. This will allow you to share the location of your phone with any of the friends that you designate, provided that they have the app installed on their user account. The location of the phone will be shown on a map with a user name next to it. You can also use SMS to send send a link to a map to show your friends and family where you are.
Step 4
Get InstaMapper. You will need to register to download this program. Create a user name and password, and provide an email address. Once the application is downloaded and installed to the phone you can log into the website where you registered and track the phone. Once logged in the phone will appear as a dot on a map, with the user name next to it. This program updates its location to the InstaMapper server every five seconds if the phone is moving, or every 60 seconds if the phone is immobile.