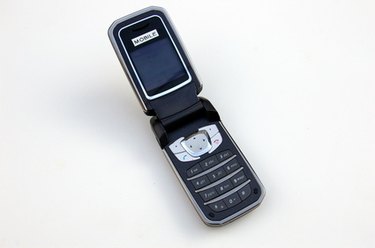 Maybe you would like to know what's wrong with your teenage son or daughter, but they won't open up and talk to you. Perhaps you suspect your spouse, or partner of cheating on you and you want to get to the truth. Whatever the case using a piece of software to keylog someone's phone so that you can read their incoming and outgoing text messages or listen to their phone calls isn't as difficult as you might think.
Step 1
Choose a software for cell phone spying. A few that you might consider are FlexiSpy, Phone Stealth and Mobile Phone Spy. These programs are to cell phones what a keylogger is to a computer. They will allow you to monitor the phone's activity–including calls and text messages–among other things.
Step 2
Try Phone Stealth. The advantage of this application is that it allows you to spy on a phone using Bluetooth technology, which means that you do not need to install anything on the target phone. You just install it to your phone and once it is set up you can track any cell phone that is Bluetooth-enabled. You will be able to do things like view the target phone's contacts lists, read their text messages, view calls made/received, and see photos stored on the target phone. Also, once the Bluetooth connection has been established you don't need to be anywhere near the target phone to get the data. Which means that you'll be able to get their data from anywhere. The cost for this wealth of information is reasonable. In 2010, this application cost $69.95.
Step 3
Try Flexi Spy. This program will allow you to listen in on phone calls, record text messages, and to remotely control the phone using SMS. It also has a GPS tracking feature that will allow you to track the physical location of the phone. You can also record and log the phone's activities and listen to the surroundings of the cell phone user. You can then take all of this information and have the phone secretly upload it to a password protected site so that you can review all of the information. In 2010, this program cost between $75 and $225, depending on the version that you purchase.
Step 4
Get Mobile Spy for smart phones. This application–once installed on the target phone–will allow you to monitor a phone's location, incoming and outgoing text messages, the websites that the user has visited, and it also gives you a complete list of incoming and outgoing calls and their durations. In 2010, this application cost $49.97 per quarter and $99.97 per year.