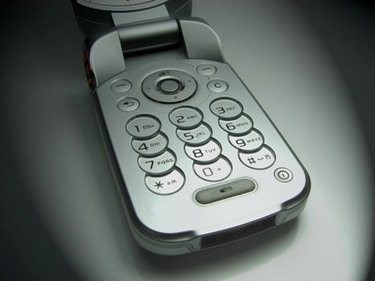 One way to keep an eye on family members or employees is to monitor their text messages. This will enable you to keep track of who they are communicating with and what they are saying. To do this, you will need to find a mobile phone spy software that can help you to hack into the target phone. Doing this on a phone that you do not own is illegal, and you should only use these programs in accordance with the law. (Note that company-issued phones are legal to tap.)
Step 1
Buy Phone Stealth. As of 2010 this program costs $49.95. The main advantage of this program is that it works using Bluetooth, which means that you do not need to install anything on the target phone as long as its Bluetooth is enabled. The drawback is that the target phone must be within 150 feet for the program to function. Install the software to your phone and make sure that your Bluetooth is turned on. When the target phone is in range, the software will sync with the target phone as long as its Bluetooth is also enabled. You will need to know the phone number of the target phone to distinguish from the other Bluetooth phones in the area. Once the phones have been synced, the program will present you with a menu full of options. Click on "Read SMS" to view the text messages.
Step 2
Get FlexiSpy. This is a comprehensive program that will allow you to eavesdrop on conversations, read SMS, do Global Positioning System and email tracking and even make remote phone calls from the target phone. As of 2010, this software costs between $149 to $349. Once you have purchased it, install it on the target phone. This can take up to two hours, so you will need to have uninterrupted access to the phone for that time. The software is first installed on your PC and will then need to be synced with the cell phone. You will be able to use a series of SMS commands to remotely control the target phone.
Step 3
Buy Mobile Spy. As of 2010, this program costs $49.97. Once you have purchased the program, install it onto the target phone by first installing it on a computer and then syncing it with the phone. The program is designed to work on iPhones, Blackberries, Androids and any phone that uses the Windows Mobile or Symbian operating systems. The program will record SMS, phone calls, GPS locations and call logs, and upload them to a password-protected server at regular intervals. When you are ready to retrieve the files you can log in to the server and download the data.