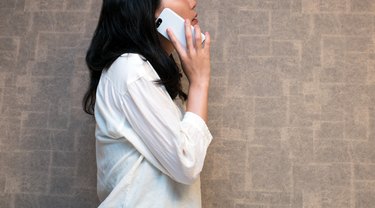 If you've ever wanted to listen in on a conversation, but didn't know how to bug a room, then you should know that it's easy to use a cell phone as a listening device. Simply install a piece of software, dial the target phone and you can hear everything going on in the vicinity of the cell phone.
Step 1
Get FlexiSpy software. This is a simple-to-use multi-function software. The program will allow you to eavesdrop on phone calls, get details on text messages, remotely control the phone using SMS, track the location of the phone with GPS and log the phone's activities. It will also allow you to use the target phone as a listening device and hear what is happening in the surrounding area. It then takes this information and secretly uploads it to a password-protected website where you are able to download and review the information.
Step 2
Choose the version of the software that best suits you. If all you need to do is to use the target phone as a listening device, then you can purchase the flexi-bug or flexi-record options. Flexi-bug costs $150 and flexi-record costs $225, but has the added ability of being able to eavesdrop on a call. If you need the other features mentioned above, then expect to pay up to $375 for "Pro-x," which is the top-of-the-line version.
Step 3
Download and install the software. Once you've purchased the software, you will download it and install it to the target phone. This phone must be Internet-enabled for the program to work. You will need to point your browser to the URL provided to you after purchase where you will enter the "flexikey" to unlock and activate the software.
Step 4
Place the phone in the area you want to bug and activate it remotely. Once the software has been installed and validated, you can use another phone to turn it on by sending the target phone an SMS. This will turn the target phone into a listening device. Once activated, you can listen to the surroundings of the cell phone user and conversations going on around the phone.
Step 5
Use the phone as a bug or eavesdrop on someone. Obviously you can use this in one of two ways. You can install the software on a target phone and place the phone in a room that you want to bug and activate it. Or you can install the software on someone else's phone who you want to listen in on. Remember that the basic version of the software will only allow you to hear what is going on in the surrounding area of the phone. In order to eavesdrop on the phone calls, you will need to get the more advanced versions.