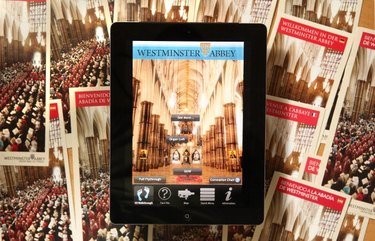 The BusyBox app is only available for phones with the Android operating system (OS). You will come across this app in the Android Market Place app store. This app gives you the ability to use Linux and Unix software and programs on your phone. If you feel you no longer want the 1.6.1 version on your phone, you have the option to remove it.
Step 1
Turn on your Android phone and unlock the screen.
Step 2
Tap the "Market" screen on your phone. Press the "MENU" button on your phone.
Step 3
Choose the option for "My Apps." This displays all of your installed apps, including BusyBox.
Step 4
Scroll down until you see the BusyBox app. Tap it once to select it.
Step 5
Tap the option to "Uninstall." Touch "OK" at the warning asking if you want to uninstall it. Your phone will now uninstall BusyBox.