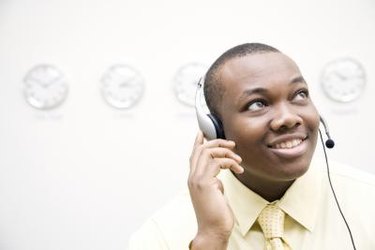 Avaya, Inc., is a telecommunications company that provides call center technology, enterprise telephones and enterprise networking solutions. The company began as the business communications portion of Lucent Technologies and became its own organization in 2000. Avaya phone systems offer users the ability to create and update voice messaging services through their phone or through a phone in their organization. Voice mail setup may require a password depending on the system.
Step 1
Enter the voice mail extension for your telephone. The voice mail extension is a number that will be provided by your system administrator.
Step 2
Press "#" if calling from your telephone. If calling from another extension, enter your extension and press "#."
Step 3
Enter your password and press "#" if you have a password.
Step 4
Record your name, select your language and enter a new password when prompted. You voice mail is now set up and ready to use.