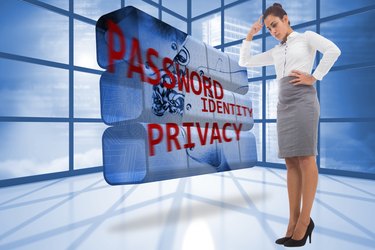 Even the savviest techies lose their passwords. Don't worry, there are multiple ways to recover or reset your password and regain access to your Gmail account. Google no longer supports security questions as a way to access accounts on its password-assistance page, so it's okay if you don't remember that. As of publication, the best way to access your account is with a recovery phone or recovery email address.
Begin Retrieval Process
Google starts the password recovery process by asking, "Having trouble signing in?" and prompting you to enter the email address you want to access. You can try entering the last password you remember. Can't remember anything? If you have an Android device, Google tries resetting your password on this device. Don't have an Android? Google can also send a text or automated message to your phone. If you don't have access to a phone, the next option Google offers is to use an alternate email.
Use Alternate Email
Google offers you the option to use the alternate email you provided when signing up. This is likely the last email address you used before switching to Gmail, or it may be your work or junk email address. You can see only part of the address for security reasons. If you recognize this email address, click "Continue." Google sends an email to this address from Google Account Recovery with a link to reset your password.
Try Other Options
Don't have access to your alternate email? No problem. Just enter another email address where Google can contact you. Google asks general questions about your account, such as when you last had access and when you created it. If you're not sure, just try your best guess. It helps if you submit these answers on a computer you've used before. Next, Google sends an instructional email to the address you provided a few moments prior. And don't worry -- if you remember your password at any point during this process you can return to the login screen and sign in.
Set Recovery Options
Now that you have access to your account, you may want to update your account recovery options. This way if you have trouble signing in again, your settings are up to date. Sign in to the Google Security Page where you can update your recovery email and phone. Consider deleting any information you don't recognize, using the Security Checklist to ensure you have the best account protection possible.