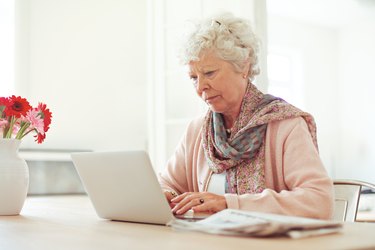 Millions of people use Google's Gmail email system for its numerous benefits, including its high storage limit. If your Gmail account is hacked, this can be a nuisance for many reasons. The hacker can have access to your personal emails, send messages impersonating you and may be able to see passwords to financial websites. When you learn someone has hacked your Gmail account, you can contact Google by filling out a form on its website.
Step 1
Navigate to Google's "Contact Us" page (see Resources).
Step 2
Scroll down to the "Safety or abuse" section, then click on the drop-down menu and choose the option that best describes your situation. When your Gmail account is hacked, choose "Gmail safety and abuse issues."
Step 3
Click "Report a security problem" on the next screen. There is no option to specifically report a hacked account, so click on "A Gmail user who is sending messages that violate Terms of Use."
Step 4
Enter your email address, a description of the situation and the names and email addresses (if applicable) of those who have hacked your account. You may not have these latter details, but if you've been hacked by someone at school, for example, feel free to list that person's information. Click "Submit" to send the message to Google, which will review the situation and follow up accordingly.