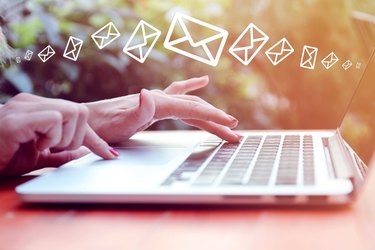 For many of us, there are simply too many online accounts to manage (or even remember!) on a daily basis. When it comes to email services, you may currently own multiple accounts, particularly if you're required to have a professional email address outside your personal account. If you've stopped using one of your email accounts for an extended period of time, it's in your best interest to close it. However, you may run into problems if you've forgotten the specific name of the address in question. Fortunately, Google provides helpful recovery options for individuals who have used their particular email service. With that in mind, you can recover old Gmail account information without too much hassle.
Gmail Account Recovery Basics
Like it or not, Google keeps detailed records on each of its users. Although this may be annoying or problematic at times, in a situation where you're trying to gain access to an old account it can be priceless. To begin the recovery process, visit the Google Account Recovery page, which you can find by visiting the standard Gmail Sign-in page and then clicking "Forget email?" When you arrive at the page, the first thing you'll be asked for is your email address or phone number. Since you don't know your email address, click the link at the bottom of the page which says "Forgot email?"
At this point, you'll be redirected to a new page which asks for your phone number or recovery email. If you included either your phone number or a separate email address as part of your recovery options when you set up your Gmail account, you can input this information here. Once you input your phone number or email address, you'll be asked to provide your full name. At this point, Google may implement one of several security features, such as texting a security PIN to the phone number you have on file or emailing a security code to the recovery address you provided. These security protocols will help ensure that your account is not accessed by anyone other than you.
Creating a New Password
After this information is provided and your identity is verified, Google will give you the option to regain access to your account by establishing a new password. If you wish to continue using this email account at this point, you can. You can also close the account if this is a better option for you.
Whatever your specific preferences may be, it's important to remember that you should establish a recovery option for any email account you established through Google. In the event that you lose access to your account for any reason, these recovery tools can help ensure that you restore accessibility as quickly as possible.